How to make a career change when there's no time to think!
I've been musing this week on the topic of the mental load. It's something that's long been on my radar as an obstacle for many women wanting to make career change after 40, or once the kids are a bit older. It's not that you don't want to make a change, but more that the admin and the thinking around how to go about that feels too overwhelming. It's just ANOTHER THING TO ADD TO THE LIST.
Now, I'm going to tell you, of course, that coaching with me will help you create that space you need to think it all through.
But that too probably feels like something you just don't have the time for right now. Especially now. We are in the thick of it. There's the double C-word whammy (Covid and Christmas, in case that wasn't clear!) which is frankly making you feel exhausted.
The mere thought of doing something else like consider a career change? Too much.
Exhaustion and a sense of getting through this is what I'm hearing (and feeling) a lot of at the moment. I completely get it. You are a woman of bountiful, wonderful talents and you can do many things, but you can't do everything.
And this is where the mental load becomes the reason you can't do the one thing that might well make you feel a bit wonderful (and not just have me tell you that you are!); change your 'meh' job into something that actually fills you with passion, pride and joy (and a smidge of fear, because anything new is scary and hard too).
So here we are. Bearing the added responsibility of school emails, present buying, meal planning, laundry status (are the favourite shorts clean in time for footie practice?), when the dog needs flea treatment, servicing the car, ringing your Grandpa, possibly doing yoga tonight but does your partner know that.... and so on and so on.
The ever present whirring of things that need to be done and will be done, not all by you, but all held in your head like a magical trick of the light, apt to topple over and collapse if you don't hold it all tightly enough.
It's a lot.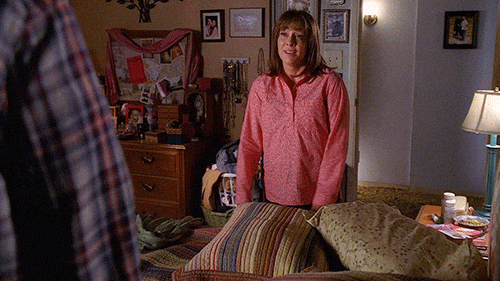 So it's no wonder that you can't also think about updating your CV, LinkedIn profile and actually applying for jobs or registering as a sole trader. Or even to get to a point where you know what you want to even be doing.
There's no time.
I know that. But I also know that there are pockets of time when you could do something towards this and those are the ones I want to be standing (or technically sitting opposite you on a screen) next to you for. Because when the moments of creativity, exploration and inspiration come, you need to have a partner alongside you who can help you marshal those ideas into action.
And although I can't be there at 3am when suddenly it pings into your head that you absolutely HAVE to launch your jewellery making business as soon as the dawn breaks, I can be there when you need a sounding board, a bit of healthy challenge around what's stopping you and a cheerleader when things are starting to move. Side note, I also can't be there to take away your mental load, but I do understand it and that can be helpful too.


So how do you make career change when there's just no time?
You can start small. Take a look back at this blog on just that if you need some practical tips.
And you can ask for help. When I took the step away from my cosy, comfortable and absolutely ok career of 15 years into the unknown and frankly terrifying waters of running my own business, I didn't just decide to take voluntary redundancy and go for it. I didn't then just decide to go back to the part paid employment and part self employment position that I now find myself in and which works for me.
I worked those decisions through with coaches. I fundamentally believe in the power of coaching conversations and I'm a great advert for that! Coaching opened up my eyes, and my heart, to what could be possible for me and know that I could do it. Me, who prefers the easy life if possible and has been grappling with lack of self belief for ever and a day. I believed that I had something to offer the world, that I could be of more service to others and that I could be good at that. I don't believe that everyday but I have the right tools to come back to that belief when it is shaky. All thanks to coaching.
It's never an easy road to make change, but ask yourself this.
What is it costing me not to change?
Even if it means that your standards at home slip for a while, that things don't get done to the levels you expect or that something gets missed on the admin list, your fulfilment in your career outweighs all of these minor mishaps.
A quick tip is to work out which of the balls you are juggling are rubber and which are glass. Keep the glass ones at the top of your priority list BUT, and here's the tricky part, don't hold to them so tightly that no-one else can take them away from you. Find those corners to cut, people to delegate to or cupboards to shove things in so you can't see them for a while!
Then give yourself permission to pick up the phone and book a call with me to work out what you need next. What an amazing Black Friday/Christmas present/just because gift to yourself that would be hey?!
Some useful resources on the mental load